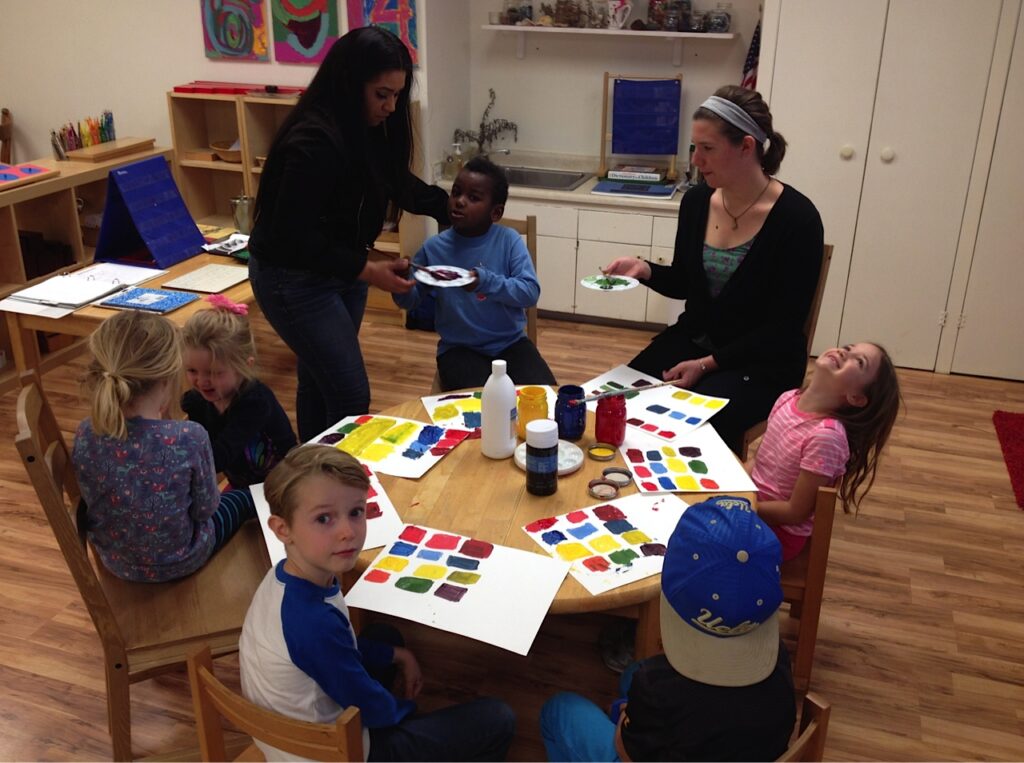 The lesson began with books: Leo Leonni's, A Color of My Own & Eric Carle's, Hello Red Fox.
We moved on to the physics of color and an exercise in manipulating the primary colors to secondaries and tertiaries.
And after all this, we wrote some Colorful Haiku. Can't wait to share these with you in Reveal 2015.